Welding Circles Around The Competition
Custom and standard pressure vessels for numerous industries
Engineering
S.M.E. engineering design staff
Decades of Pressure Vessel industry knowledge
Engineering
S.M.E. engineering design staff
Decades of Pressure Vessel industry knowledge
Remote CMM
Remote/On-site dimensional verification of key features
In-house dimensional verification of key features
Field Repair
Repairs to meet A.S.M.E. requirements
Alterations to meet A.S.M.E. requirements
Laser Cutting
CNC CO2 laser cutting of complicated parts
Additional design features options
CNC Machining
(2) In-house CNC lathes
(2) In-house CNC machine centers
Media Blasting
Garnet blasting of carbon vessels
Glass bead blasting of stainless vessels
Painting
In-house painting
Interior/Exterior painting of vessels
Powder Coating
In-house painting
Interior/Exterior painting of vessels
Welcome to LaGrange Products, a family-owned business established in 1962 that specializes in the design and manufacturing of custom and standard pressure vessels globally for over 60 years.
LaGrange Products Guiding Principles are to provide our customers with a product that surpasses the industry standards while "Welding Circles Around the Competition".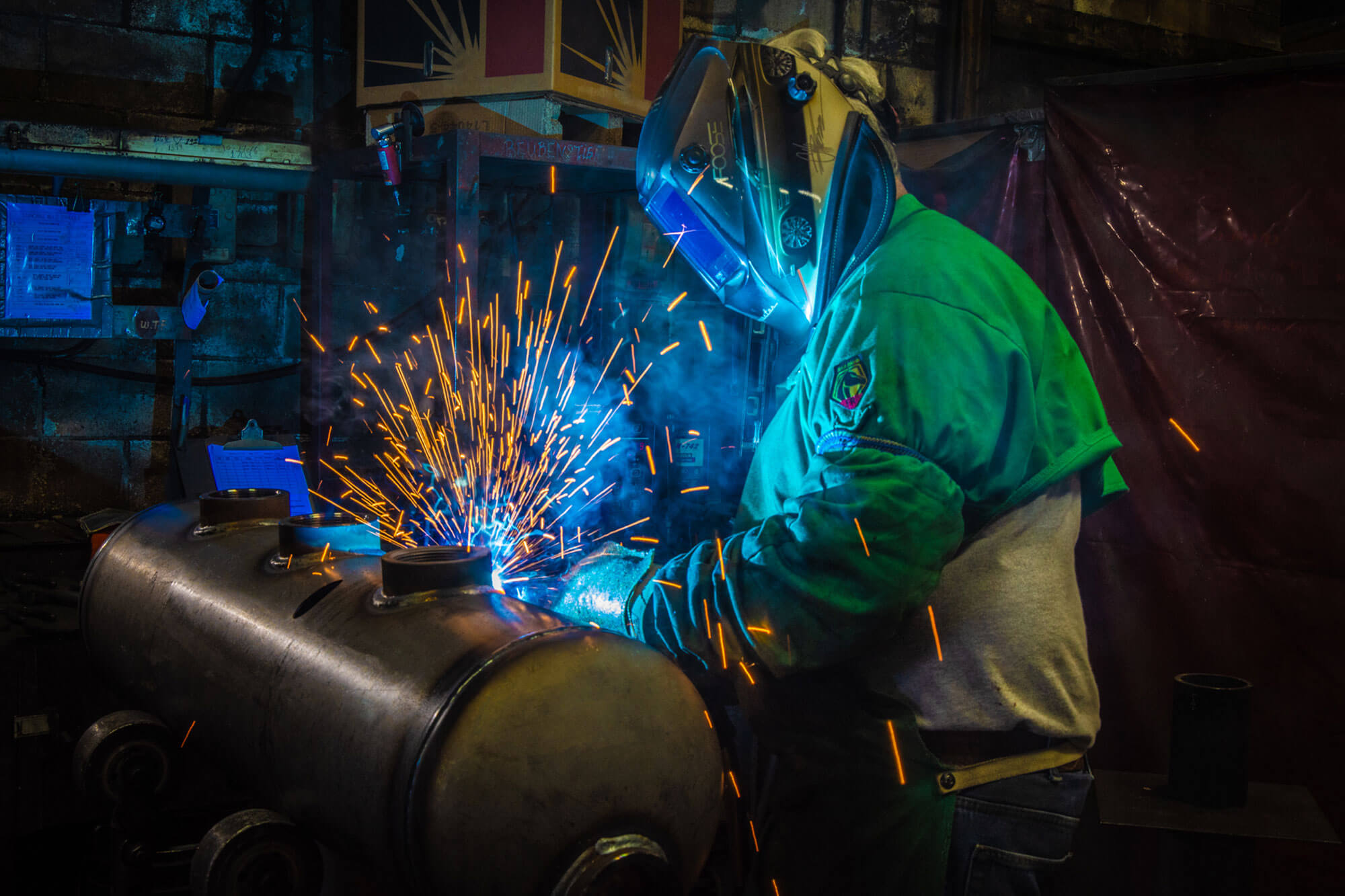 Whether you are just looking or strategically planning to expand your career path, we want to hear from you! We are a successful company with over 60 years experience in the industry. Our work-life-balance coupled with excellent benefits, attention to detail, customer-oriented mentality and valued long-term relationships are at the core of our values.
We are proud to be an ISO 9001 certified facility